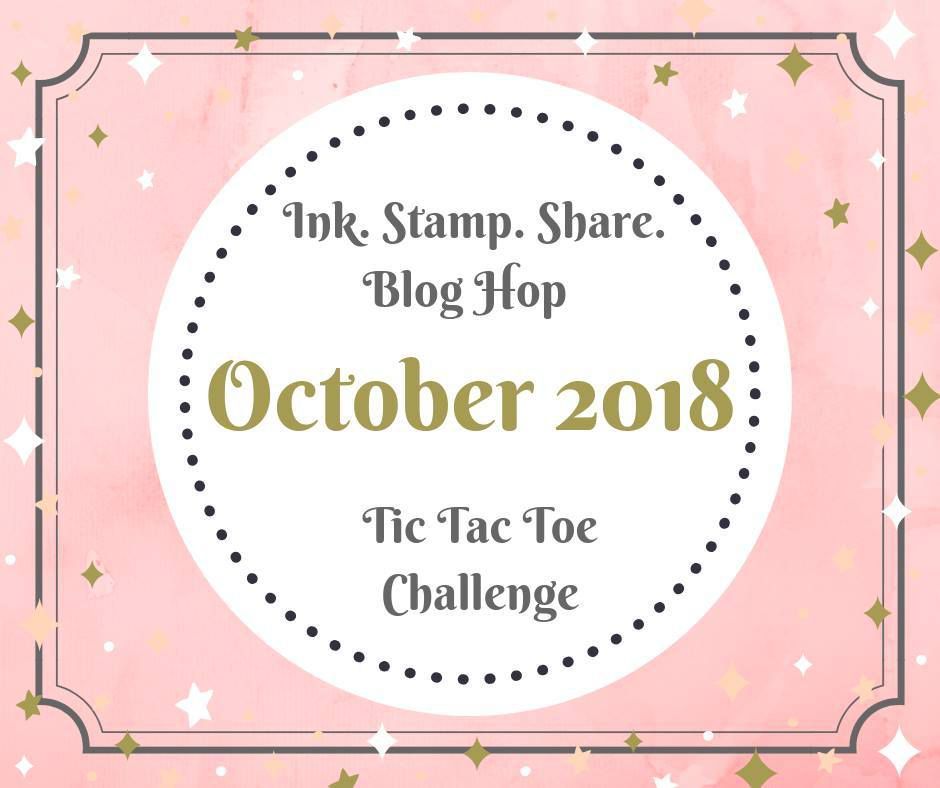 Welcome to the new Ink.Stamp.share Monthly Blog Hop

This month the theme is Tic Tac Toe.
Here is the challenge: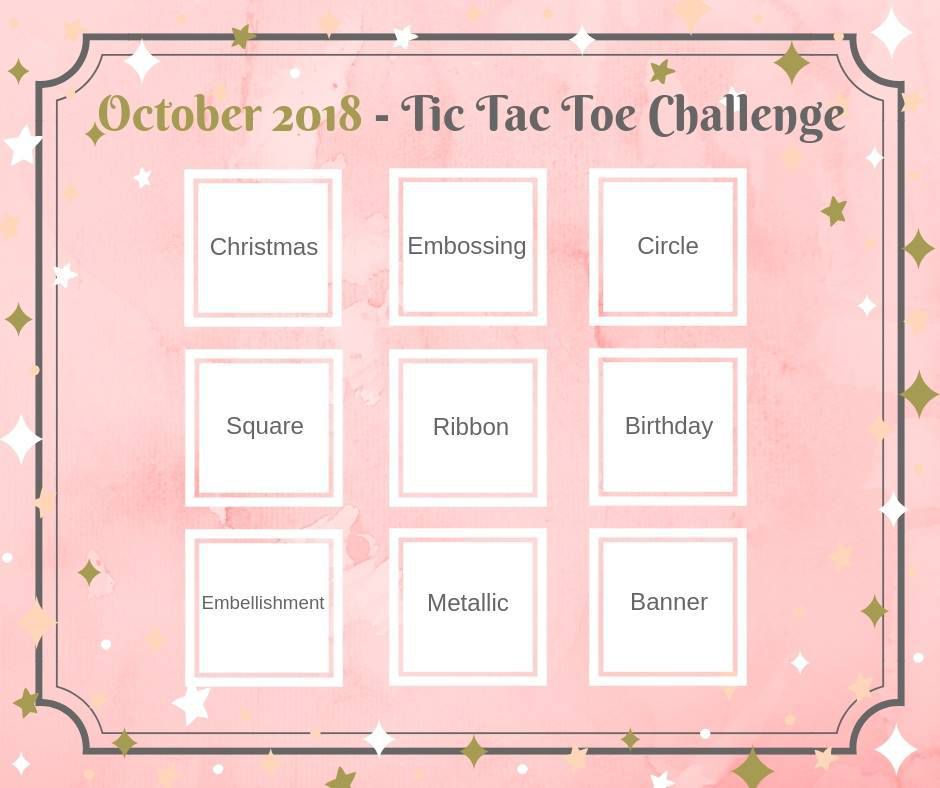 I choose to create a card with Christmas theme, ribbon and banner
I take sapins de Noël stamps set (Christmas pines) and add some die cutting
Here is my card: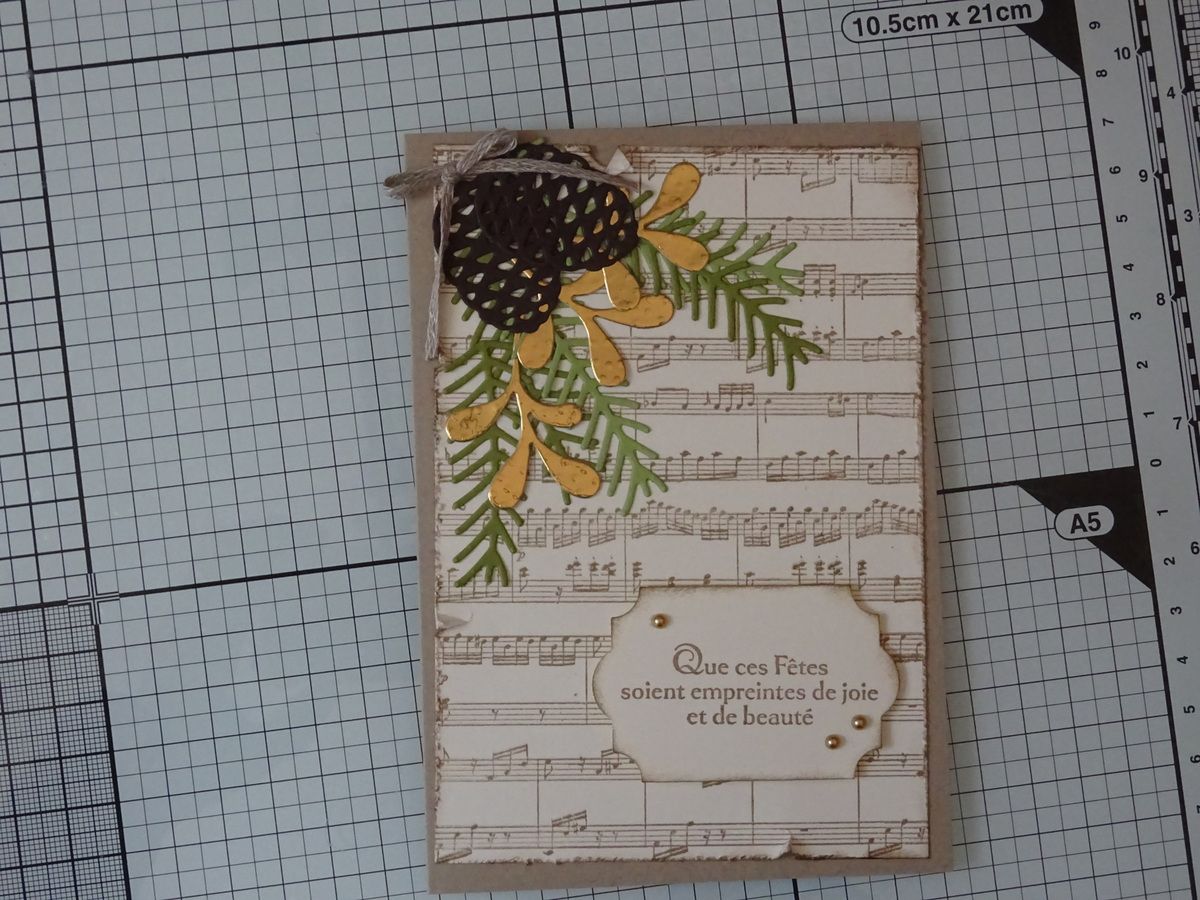 Now you can go to the next blog clicking on the "next" button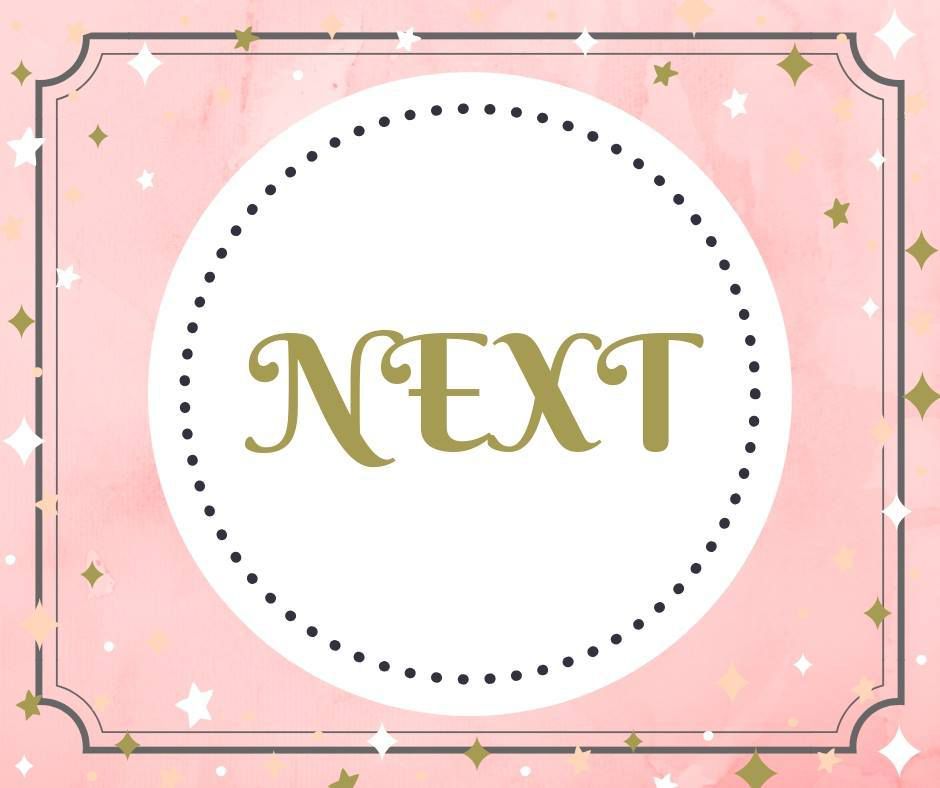 Here is the Roll Call List:
Happy bloging !!